First Cohort is in Progress 🚀
Application Call opening soon !
Let's build the future of learning in Africa, together
Join us as we partner with the Mastercard Foundation to shape the future of education through cutting-edge technology solutions.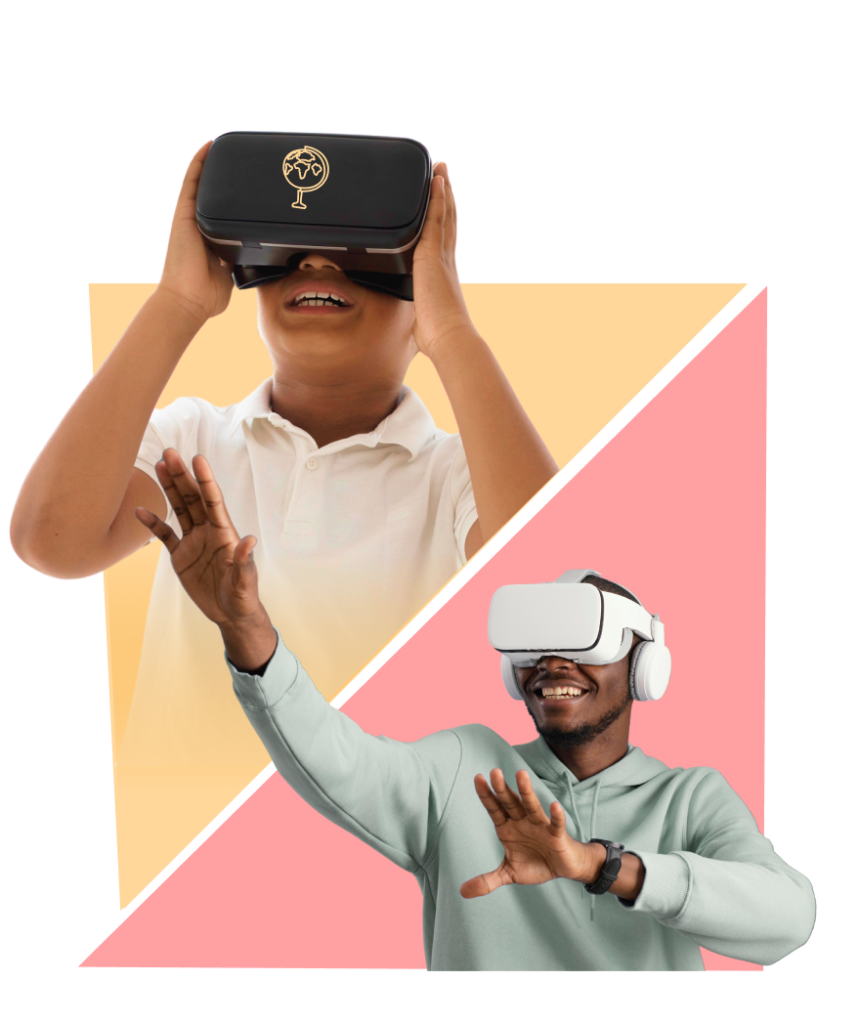 A Partnership designed for African Edtech Growth
CcHub and Mastercard Foundation are partnering to empower edtech startups who are building tools that enhance learning outcomes and accelerate access to equitable and quality education for Africa's next generation. Startups that make it into our accelerator programme enjoy the following benefits.

Equity Free Funding
Qualified startups are entitled to $100k in equity free funding over the course of the accelerator programme

Support & Mentoring
Startups can tap into our multidisciplinary experts for design, product, and tech optimization.

Investor Network
Startups, through this programme would be exposed to investors to help scale their products

Support & Mentoring
Startups can tap into our multidisciplinary experts for design, product, and tech optimization.

Support & Mentoring
Startups can tap into our multidisciplinary experts for design, product, and tech optimization.
Is your Edtech
Startup Eligible?
Startups must be Africa focused and incorporated in Nigeria. They should be building solutions that address challenges across K-12, tertiary education and vocational skills training.
Your Edtech Solution must posses these two qualities
Must have verifiable users aligned with our accelerator's focus: education access, student learning, school management, and teacher/trainer effectiveness.
Applicants should have a balanced team, passionate about education. Female founders of EdTech solution companies are strongly encouraged to apply
Applications will be reviewed in 3 stages
Interested innovators are to apply below. In this stage, the Edtech solutions will be assessed on the following criteria
Problem/Solution Fit
Founder Potential
Business Model Fit
Traction
Selected EdTech solutions from the first stage will be assessed based on the following criteria
Scalability
Long-term
Plan/Vision
Competitive Advantage
Team Potential
The final stage will be an interview with applicants who have successfully gone through the assessment stage. A final selection will then be made, subject to due diligence.
" Joining the EdTech Accelerator was a transformative experience for Funke Science. The mentorship, resources, and network we gained were instrumental in refining our educational technology platform. Through their guidance, we not only secured crucial funding but also learned how to navigate the edtech landscape effectively. Today, we're proud to say that we're making a real impact on education in Kenya.
" Loho Learning had a vision to revolutionize education in Africa, and the Kenyan EdTech Accelerator made that vision a reality. The program provided us with access to top-notch mentors, investors, and a supportive community of like-minded entrepreneurs. With their guidance, we were able to scale our platform, reach more students, and secure partnerships that have propelled our growth. Our journey with the Kenyan EdTech Accelerator was nothing short of amazing.
" The EdTech Accelerator was a game-changer for Virtual Essence. Their structured approach to nurturing educational technology startups was exactly what we needed. From refining our product to enhancing our business strategy, the accelerator provided us with invaluable insights. Thanks to their support, we are now impacting the lives of countless students across Kenya, and we couldn't have done it without the Kenyan EdTech Accelerator.
The Mastercard Foundation works with visionary organizations to enable young people in Africa and in Indigenous communities in Canada to access dignified and fulfilling work.